Oct 27, 2011
Show Notes
Neutrinos that are faster than light, maybe.
Global warming deniers help fund study that shows that global warming is true.
Man City beat Man Utd 6-1.
And the Rugby World Cup ends.
You can subscribe to the podcast here on Podbean or here on Itunes.
Oh and there is now a Tumblr thingy here and "like" us on Facebook here.
OK, so in the podcast we may have mentioned that Prof. Bran Cox was in a band before D:Ream, do you want to see what he looked like back then? Of course you do you're only human,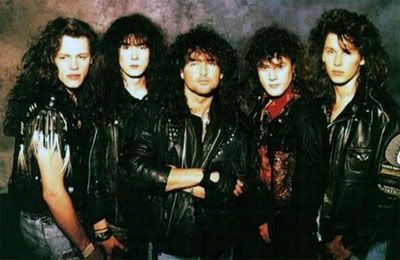 That's him there on the extreme right, look at that hair!