Dec 21, 2012
Show Notes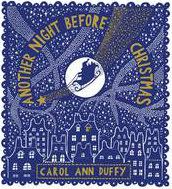 As mentioned at the beginning of the podcast the poem is Carol Ann Duffy's Another Night Before Christmas.
Merry Christmas dear listener.
You can subscribe to the podcast here on Podbean or here on Itunes.
Oh and there is now a Tumblr thingy here and "like" us on Facebook here.
SEO time now, Justin Beiber, Les Miserables, Geminid meteor shower, The Hobbit, Kim Kardashian, hardcore, porn